All4Hooves combines years of agricultural experience with a touch of technical know-how to bring you a system that makes it easy to record and share hoof trimming data.
We help hoof trimming companies gain greater visibility of their herds by giving them a robust yet easy-to-use Online Manager for monitoring herd health. Using real-time information, uploaded by hoof trimmers via the Mobile App, immediate action can be taken when cattle are in ill-health.
What We Do
Our innovative herd management system is designed to withstand the rigours of the farmyard.
Comprising a rugged and reliable tablet, intuitive App and Cloud-based data storage capacity, our system has a whole host of features designed to make the hoof trimming process as simple as possible.
Our system enables hoof trimmers to instantly share herd health reports with their companies, who can then co-ordinate a plan of action with the relevant people involved in cattle welfare, including: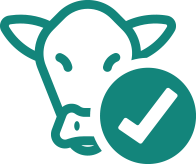 Happier and more productive cows
We care about the health and wellbeing of cows. We believe healthy, happy cows produce superior milk, and can stay productive members of the herd for longer. That's why we collaborated with vets and other animal welfare specialists when we designed our system.
---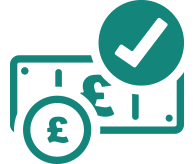 Simple and cost-effective
We know farmers have been successfully raising herds for millennia, and that a technological solution can sometimes seem like an unnecessary expense. Our unique system has been designed by agricultural experts so that your healthier herds result in tangible profits for your business.
---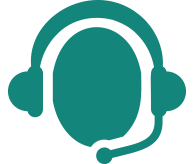 Training and technical support
We'll provide you with training and reliable technical support to make sure you feel comfortable and confident using the system. You can be assured that we take your security very seriously, and we give you complete control over exactly who is able to access which reports and when.
Discover the features that make All4hooves a convenient and cost-effective solution for hoof trimming companies, and find out how All4hooves can bring your hoof trimming process into the digital age.
---